Who We Are
Strafford Window Manufacturing was founded in 1993. We are a family owned & operated business specializing in the manufacturing of custom transom, sash, hopper and single hung windows for barns, stables, and sheds. 
**AS OF FEBRUARY 2022 OUR NEW LOCATION IS IN COLEBROOK, NH **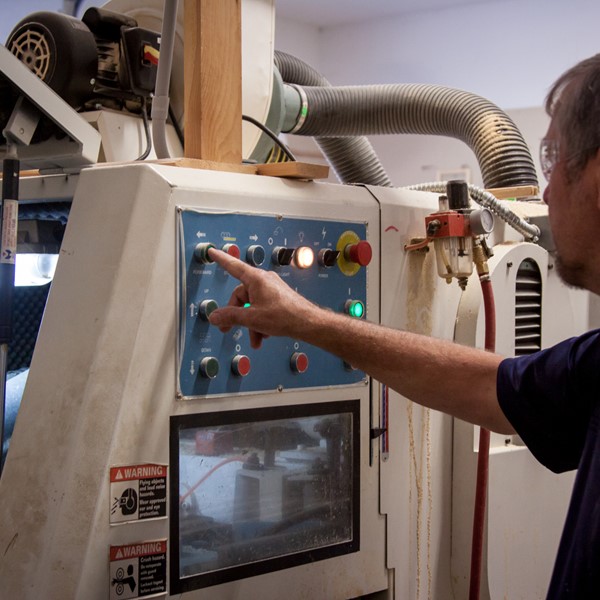 Inside our manufacturing facility
What We Do
Strafford Window Manufacturing, Inc. currently delivers from Maine to Georgia for our wholesale shed manufacturers. We are now branching out to the retail sector where a customer can order one or more than one custom sash or custom transom window or a dozen. Any size you need, we will manufacture! All orders can be shipped in the USA or picked up in our manufacturing shop.

We strive to produce quality products and focusing on customer service. Our custom windows are a high quality window at a fair market price. Each window is custom built and we strive to exceed our customer's expectations in quality and cost. In the near future, we will be able to match your window profile for restoration projects.
Our History
During our first year in operation, we manufactured approximately 5,000 custom windows. Over the years we have purchased automation and state of the art machinery for precise manufacturing for any custom sash order. Our business has seen a steady increase yearly and since 2011, we have manufactured over 350,000 windows.
Notice to all of our valued customers:
We are excited to announce that when we reopen on Tuesday, February 1, 2022 Strafford Window Manufacturing, Inc. will be opening at our new and bigger location at 6 Route 145 - Colebrook, NH 03576.
Where our son Allyn Belair who has been working with us will be taking over the daily operations of the business, while Marc and Deanna will be taking on new rolls in the company.
Allyn is looking forward to building relationships with our customers while continuing with the same level of service and quality windows that you have come to expect from us at Strafford Window Manufacturing, Inc.